Custom Wedding Songs
Song # AC001 with
Sample Lyrics This Couple Was Hot
Personalized First Dance Song

STYLE: Blues-style Jazz
SUGGESTED USES: First Dance, Father/Daughter Dance
TIME: 2 min. 39 sec.
PRICE FOR PERSONALIZED SONG: $749

COMPOSER/LYRICIST: Andrea Carter
VOCALIST: Andrea Carter

LISTEN WITH FLASH (Requires Flash Player 7 or higher): Click on selection to hear full song.


LISTEN TO MP3 (if you don't have Flash): MP3 excerpt (1 min. 22 sec.)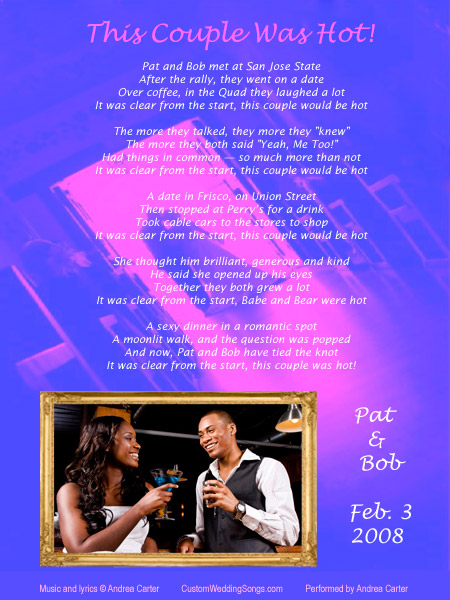 Sample Personalized First Dance Song Lyric Sheet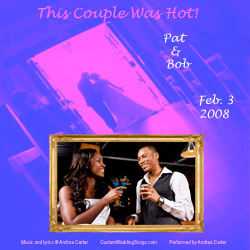 Sample CD Cover for
Personalized First Dance Song